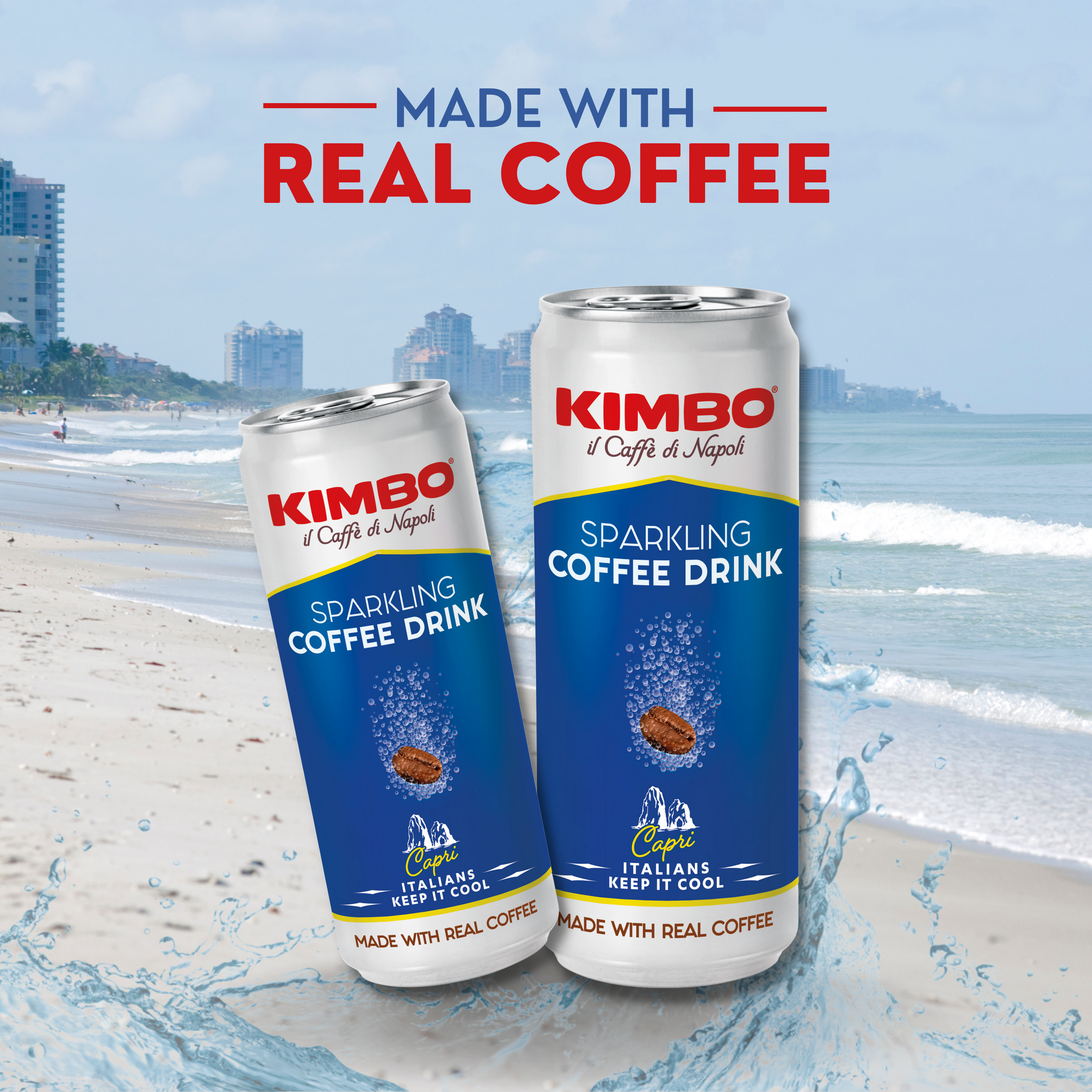 Sparkling Coffee
Kimbo Sparkling Coffee Drink is a real coffee-based drink which combines the taste of the original Italian coffee with the effervescence of a sparkling beverage.
Made with real 100% Arabica coffee, Kimbo Sparkling Coffee Drink will refresh you in the tastiest way whenever you need it: an aperitif with friends, a relaxing moment at home, a break during the day.
Open the can to take it on-the-go or try it in a tumbler glass with lemon zest and ice to emphasize its flavor and freshness. You can even mix it in your cocktails or enjoy on its own as a pleasant alternative to alcoholic drinks.