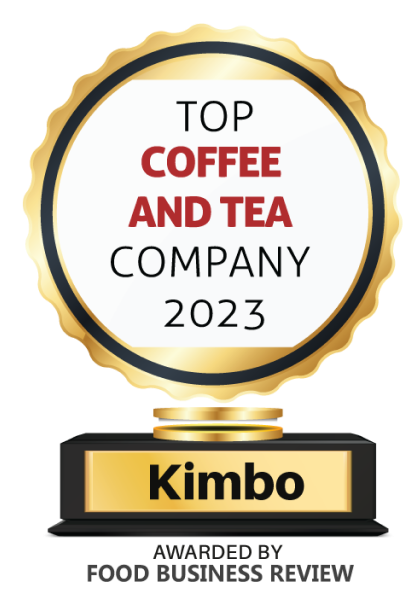 In the heart of Naples,
where the scenic cityscape finds Mount Vesuvius in the backdrop, a rich tradition of Neapolitan coffee roasting has been passed down through three generations of a family business—Kimbo. Started as a humble venture by three brothers, Elio, Francesco and Gerardo Rubino, Kimbo has evolved into a leading brand that masters the art of Neapolitan coffee roasting techniques with its advanced technologies and skillful blending. Today, it serves as the ambassador of Neapolitan coffee, making an indelible mark in southern Italy as the second most recognized brand nationally, with a significant 42 percent market share in the Campania Region. Its value goes beyond just offering a cup of strong, dark, and intense coffee to clients; the combination of quality products and excellent customer service helps it deliver a complete coffee experience that blends the essence of Naples in every sip. "Neapolitan master roasting is our distinctive selling proposition and identity. Our expertise in right roasting grades helps us deliver the best dark roasted, intense, and full-bodied coffee—pleasantly persistent with a smooth and creamy texture," says Luca Piccini, director of international business unit, Kimbo. But how exactly did Kimbo become the epitome of quality coffee? This is where the excellence of its comprehensive process comes into play.Kimbo's coffee sourcing is expertly managed by its wholly-owned subsidiary, Interkom, which purchases coffee from key regions across the globe. It selects premium Arabica and Robusta beans from the luscious coffee havens of Central and South America, Africa, and Asia, including Vietnam, India, and Indonesia. Once coffee beans reach the Kimbo facility, they are meticulously examined before the precise Neapolitan roasting. A seasoned team of experts evaluates the product and determines ideal temperatures and durations for each roast to ensure quality and varied flavors according to different preferences.
The roasted coffee then enters the blending stage, where both the Arabica and Robusta beans are combined in accurate measures based on sensory values and blended to achieve a perfect balance of taste and consistent quality. The final product is ideal for espresso, cappuccino, latte, and other milk-based drinks that delight coffee enthusiasts worldwide. Kimbo's Naples facility lies at the heart of its excellence. Equipped with state-of-the-art technology and equipment, it efficiently supports the coffee production processes. It also houses industry-leading coffee roasters and blenders to deliver various products, including whole beans, sparkling coffee, ground coffee, aluminum capsules, and paper pods.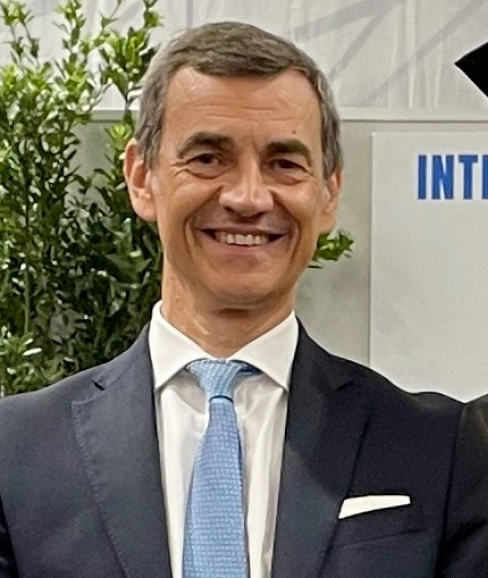 Our expertise in right roasting grades helps us deliver the best dark roasted, intense, and full-bodied coffee—pleasantly persistent with a smooth and creamy texture.
Encompassing such a wide gamut of offerings has allowed Kimbo to enter and disrupt one of the largest coffee-consuming nations, the U.S. Initially, the company's products were imported by a few wholesalers. However, the growing popularity propelled it to set up a fully-owned subsidiary—Kimbo USA Corp.—that was vital in attaining better distribution goals and brand presence. Its collaboration with leading national retailers in the U.S. helped Kimbo establish an extensive food service reach, especially in Florida, New York and Las Vegas. The team is now working toward setting up business in California, with Texas and Illinois on the horizon. It has also started manufacturing and delivering a 100% Arabica single origin Guatemalan cold brew with a Neapolitan twist, launched at the Summer Fancy Food Show in New York. Apart from the U.S., Kimbo distributes products to over 100 countries across the globe, making it a truly international coffee brand. Looking ahead, Kimbo strives to spread the rich Neapolitan coffee culture worldwide by crafting top-notch products. Its continued passion for the tradition of coffee roasting drives it to adapt to evolving trends and diverse consumer preferences while delivering exceptional coffee that celebrates the essence of this beverage among coffee lovers, A Cup of Naples.
Our Collections
What would you like to sip today?